Contact Combi Gas
Please feel free to contact Combi Gas using the details below to arrange an appointment.
Telephone: 01752 344033
Mobile: 07964 097821
Email: info@combigas.co.uk
My working hours are Monday to Friday, 8am to 6pm but please leave a message if calling out of business hours.
When was your boiler last serviced?
Call Combi Gas on 07964 097821 or email us at info@combigas.co.uk to arrange an appointment.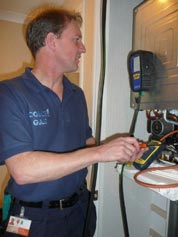 Take advantage of the Summer Offer
Click Here